Get Paid To Shop, Eat or Use a Service - You Cannot Be Serious.....
Imagine a day in the life of a Jaidee App Member if you will.  They wake up and decide to breakfast out as they're feeling rather peckish. They jump in the car now that it is running right as they had it serviced [By CarTech - 10% discount on labour] and dash down to Dom's for a big breakfast.
Seeing as it is a late one and virtually lunchtime they are pretty hungry.
Whilst sitting there for breakfast Mr Jaidee Member browses Lazada, looking for Mrs Jaidee Members birthday present coming up in a few days time. He knows what she has been looking at and orders online through the Jaidee App [discount up to 9%].
Mrs Jaidee App Member saw on Facebook that Casa Pascal [10% discount] was offering a crazy deal for wines to Jaidee App Members only today at 4-6 pm. Nothing else to do at that time so she books a table for two and decides to go for happy hour and stay for dinner.
Knowing how they both love a drink they decide to book a taxi [10% Discount] through the Jaidee App as well and that's the evening sorted for today and they haven't even finished breakfast yet!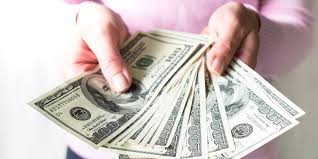 When was the last time you got paid for doing something you would have done anyway?
Now we are not saying that if you download the Jaidee App today your life could be as full or as much fun as our happy couple but it does highlight the fact that you do not have to go out of the way to create cashback and donations to charity.
The commission Jaidee App negotiates to be paid to them from our merchant partners, we share with our members; a split of 50:50. Our members decide what they would like to do with their share; add it to their Cashback Account or donate it to their selected charity or cause.
We have over 200 online shops, 250+ Shop Local Businesses and a marketplace where you can buy/sell any items you would normally find in the classifieds section except it is now in the palm of your hand.
We are expanding throughout Thailand and overseas once we have this market covered. Jaidee App is going places and we ask you to come along too. Our App has many benefits for our members and they are all FREE. You just pay what you would have paid if you didn't have the app.
In fact, if you forget to use your App you are leaving money on the table that could have been donated to a local cause. If you don't need the money, give it where it will make a difference. It takes less than a minute to use your app when you pay your bill.
Isn't housing, feeding or saving a life worth a minute of your time?
Our app is not just a directory of businesses but a handy tool to Pledge money for a good cause. It can direct you to the Business you wish to visit through the power of Google Maps. It can highlight new offers from stores you like and offer exclusive deals available nowhere else.
Jaidee App really is your Glocal assistant - Global reach; local focus.